Dr. Gary Gendron - Clinical Director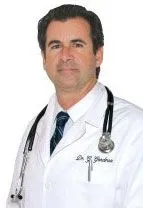 I didn't experience a chiropractic miracle, but I've seen them…
I chose to become a chiropractic physician while studying biology at Florida State University. I knew I wanted to find a career where I could help people. I researched different professions and knew chiropractic was a perfect fit. Helping people naturally without the use of drugs and surgeries seemed like an ideal path in life. I love what I do and enjoy seeing people take control of their health. Letting the innate powers of the human body heal itself naturally.
I attended Palmer College of Chiropractic in Davenport, IA as this is the center of where Chiropractic started. After completing my degree with a Bachelor of Science at Florida State University, I was accepted in the prestigious Palmer College. I knew that I wanted to go into a health profession to help people. I researched Chiropractic, and was amazed at what it could do and I knew instantly that it was the correct choice for me.
Being able to help people naturally, without the use of drugs or surgeries, was what I was looking for. I knew it was the correct choice, as a year later I met my lovely wife to be at school. I continued my education obtaining a specialty in Nutrition and becoming a certified Clinical Nutritionist. I also am a certified sports physician.
My goal is to help as many Bonita Springs, Naples and Estero residents as possible…
With over 30 years of experience in chiropractic, nutrition, and wellness care, I hope to restore and maintain their health, safely and naturally without the use of drugs or surgeries. Our philosophy is to avoid any type of medications if at all possible. I am a specialist in nutrition, so almost all conditions can be helped naturally with nutrients or herbs.
Thanks for visiting our site. I look forward to meeting you in person and learning how we may be of service to you.
---
Dr. Karen Yale
My responsibility as a chiropractor is to aid my patients in regaining health to the best of my ability. Bonita Springs Chiropractor, Dr. Karen Yale
Dr. Yale comes from a family of Chiropractors. As such, she realizes the value of chiropractic care in order to prevent many healthy problems from occurring. Dr. Yale utilizes effective chiropractic techniques with a gentle, painless touch. She comes to the Bonita Springs clinic well prepared with eight years of extensive training, obtaining both bachelor and doctorate degrees.
She graduated and interned at Palmer College of Chiropractic and was selected as an intern at the Sechez Chiropractic Clinic following graduation. Active within her profession, Dr. Yale maintains membership in the Florida Chiropractic Association, Collier County Chiropractic Association, and the International Chiropractic Association. She is a Diplomat of the National Board of Chiropractic Examiners and belongs to the Psi-Chi Honor Society. Dr. Yale's commitment to her patients has gained her an enormous following. She says," My responsibility is to aid my patients in regaining health to the best of my ability."
Give our Bonita Springs chiropractic practice a call, and let's arrange a time to explore your options.
---
Dr. Suzanna P. Boka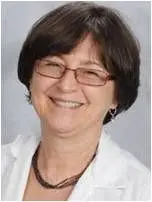 Dr. Boka is a board certified M.D. with 42 years experience across the globe. She started her medical journey in 1974 at the Semmelweis Medical University in Budapest, Hungary. Dr. Boka then completed her residency at Geisinger Medical Center in Danville, PA. She has worked as an internist in Pennsylvania, Oklahoma, New York, and Florida. She has specialized in internal medicine and also has experience with neuropathy and pain management patients.
---
Marva Lynch Phelps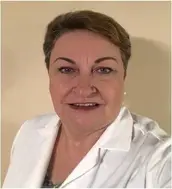 Marva is a certified Adult Gerontological Primary Care Nurse (AGPCNP, AANP, and ARNP) with 39 years experience. She also has certifications in cardiovascular health and progressive care nursing. She first completed her nursing degree in 1980 from Murray State University in Kentucky. She received her master's of nursing from Regis University in Colorado in 2006, and from University of South Alabama in 2014. Marva then finished her doctorate in nursing from the University of South Alabama in 2016. She has vast experience with patients with all types of health conditions. Marva has also been named one of the top 100 nurses in the state of Florida by the Florida Nurses Association.